Facility - (Official) Kasai Marine Park
FACILITY
Park map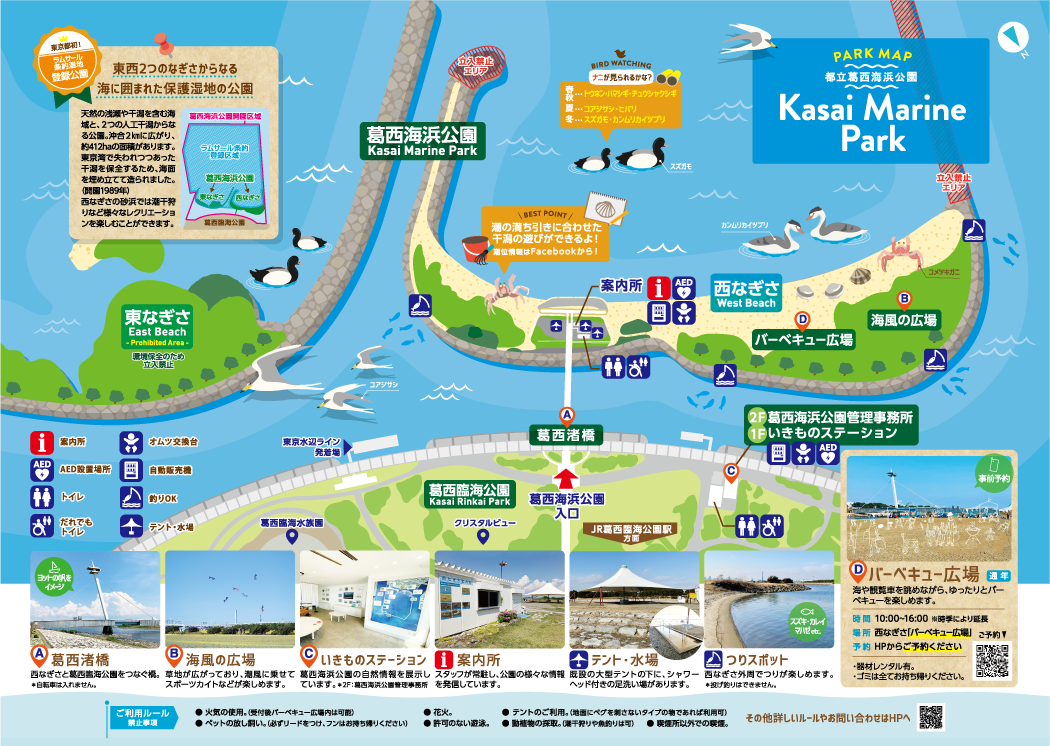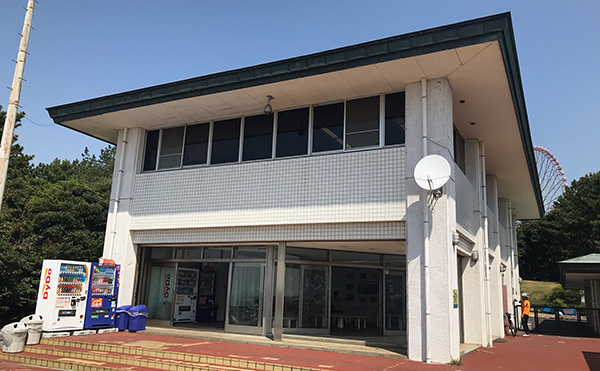 Kasai Marine Park Office
The Kasai Marine Park Office provides visitors with park information and responds to requests to use the facilities.
Reception time: 9:00 a.m. to 5:00 p.m.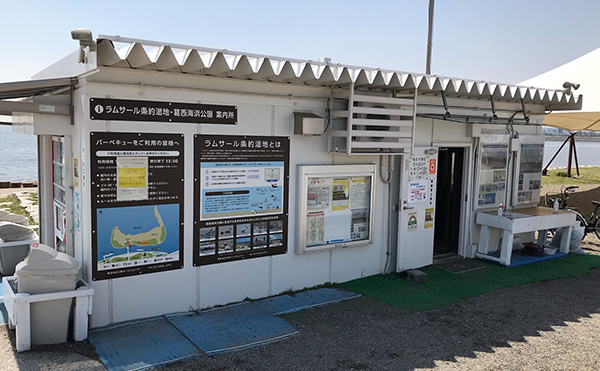 West beach information center
Reception time: 9:00 a.m. to 5:00 p.m.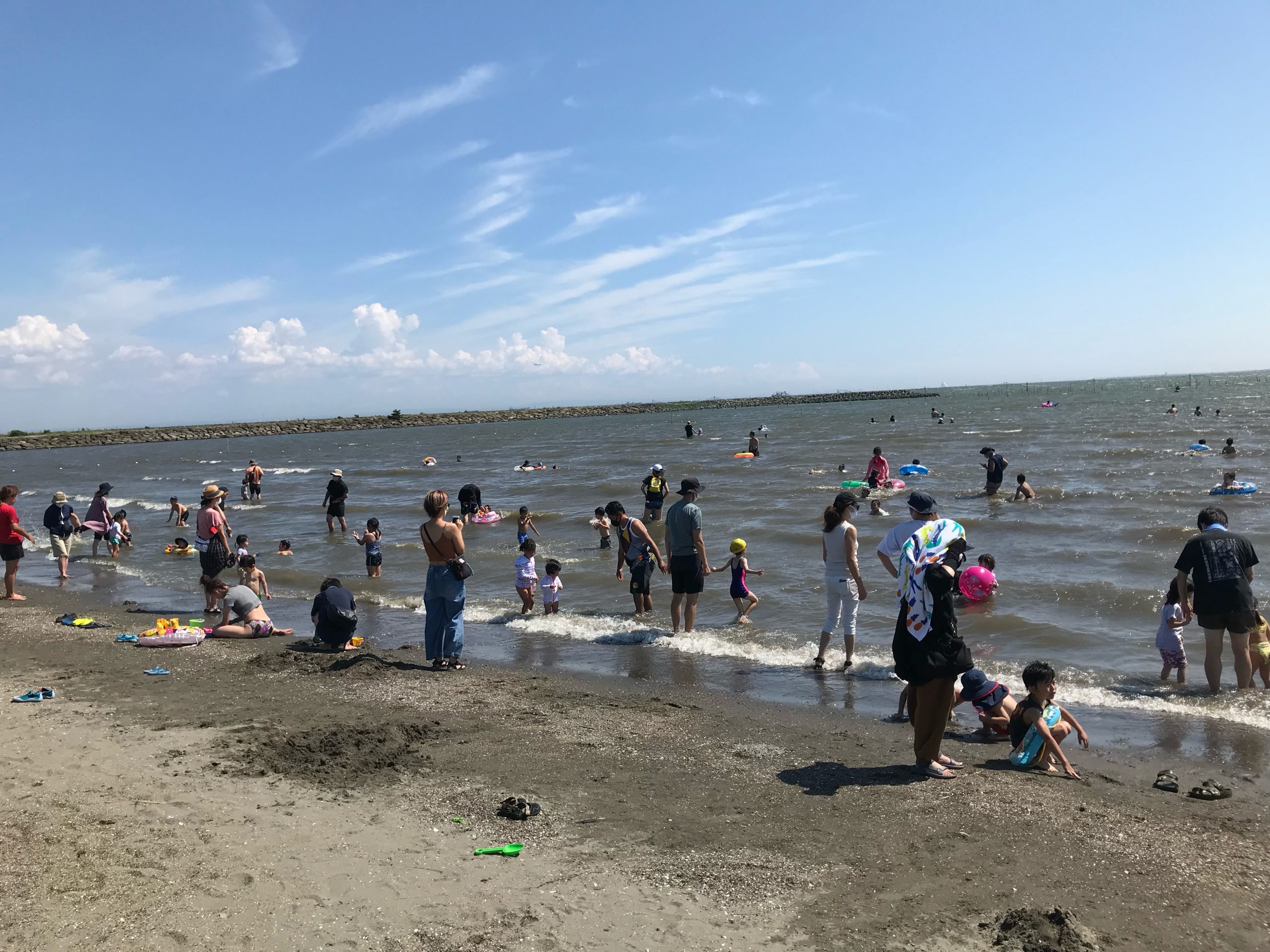 Sea bathing area — Open during limited times only
The sea bathing area of the beach is open in summer. A foot-washing facility is also available.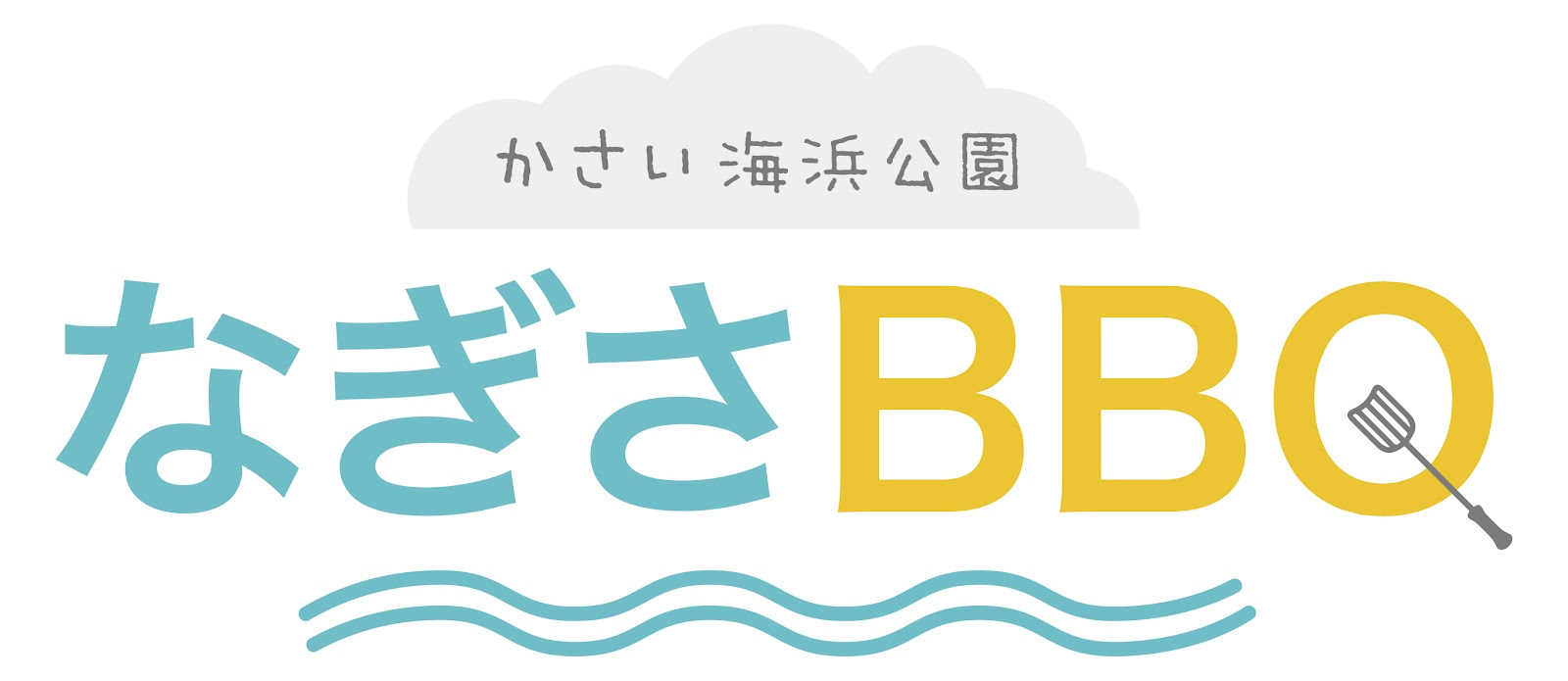 Barbeque area ※Advance reservation system
There is an area for barbequing.
Human-made beaches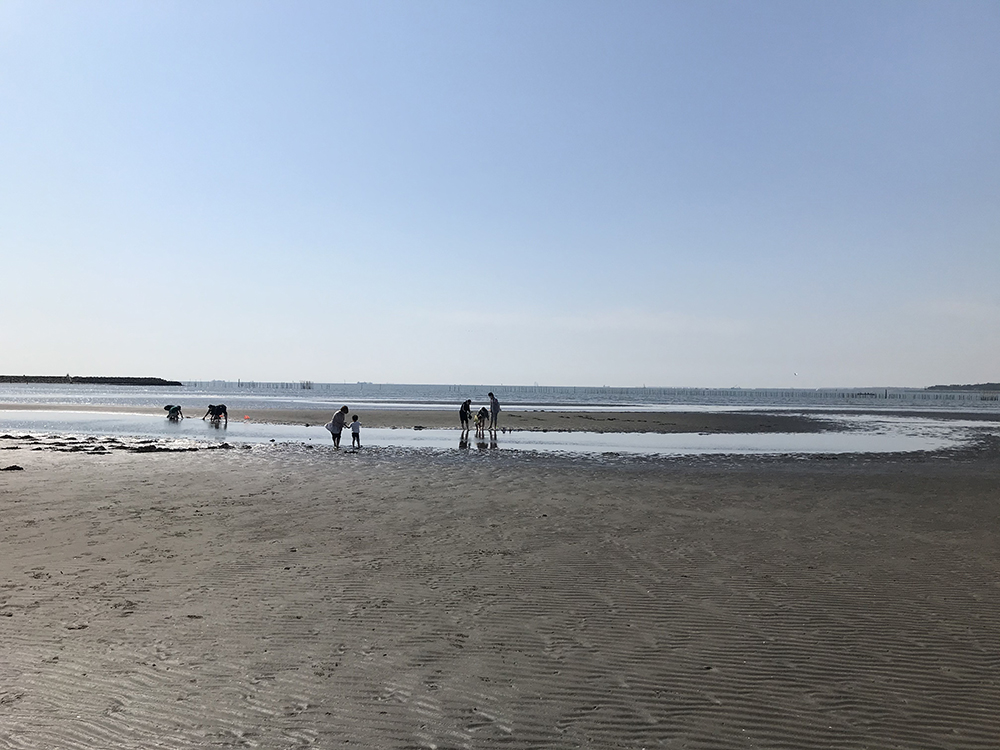 A wide range of aquatic birds and marine creatures including ragworms, shellfish and plankton live on the human-made beaches at Kasai Marine Park.
Kasai Marine Park was designated as a Ramsar site. The purpose of the Ramsar Convention is to protect wetlands, such as tidelands, which play an important role in the purification of water and where aquatic birds thrive, while also encouraging their wise use.

Opportunities to participate in conservation initiatives are available, including volunteer activities and hands-on activities organized by our park rangers who have extensive knowledge of the ecosystem of the Park.

Visit the website's blog to learn more about our daily activities.